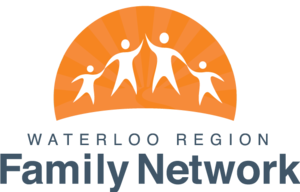 Waterloo Region Family Network
Part-time Contract Position
20 hours per week
Duration: 2 months
Do you enjoy researching opportunities and compiling information? Do you have experience researching funding opportunities? Do you have knowledge of granting cycles and options available?
If so, then we are looking for you to fill a part-time, short-term contract position with Waterloo Region Family Network.
The Waterloo Region Family Network (WRFN) was founded by families, for families, with children with exceptionalities. Through a strong network of parents and an innovative community partnership model, we are the trusted voice of special needs families, offering lifelong support for families and individuals as they navigate the world of special needs. We continually strive to advocate for an accepting and understanding community in which we help to Educate, Connect and Empower families and individuals. 
Start date: early July 2018
The successful candidate will be responsible for researching and compiling details of various funding opportunities including granting options available over the next two fiscal years.
Please send your cover letter and resume to Sue Simpson, Executive Director, at [email protected] or by mail to Waterloo Region Family Network, 65 Hanson Ave., Kitchener, ON N2C 2H6 by Wednesday, June 27.
Waterloo Region Family Network welcomes and encourages applications from people with disabilities. Accommodations are available on request for candidates taking part in the interview process.
We thank all applicants for your interest in this position and regret that we are able to contact only those being invited for an interview.