There are people that you encounter in life that have a profound impact on you. People that you know are incredible from the moment you meet them. Stephanie Prysnuk was one of those people. Steph, our co-worker and deeply-admired friend, passed away May 1, 2022.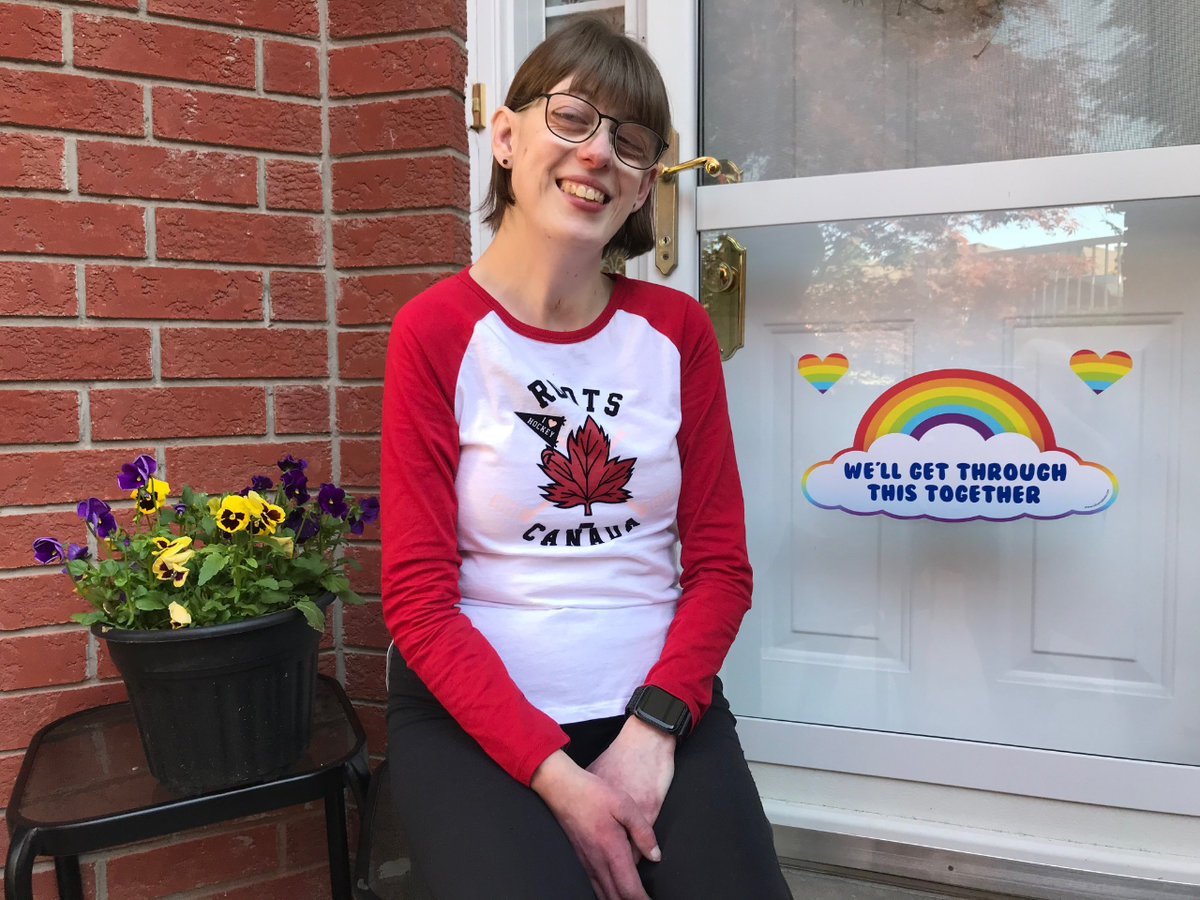 Steph was always a bright light and source of positivity for the team at WRFN, and we will forever miss her presence in the office. You might have had an opportunity to connect with Steph over the years, but you are probably not aware of the full history of her connection to WRFN. To celebrate her, we would like to share with you a bit about the legacy she created during her time with us. 
Steph was part of WRFN from the very beginning. She got her start with us through the Work and Transition Support (WATS) program, a high school work-experience program where senior students were connected to local organizations to gain experience. Steph was WRFN's first-ever office volunteer. She volunteered one half day every week, helping us stay organized. After the end of her program, she stayed on with WRFN and her time increased to a full day once a week. In 2018, Steph became a part-time employee, while continuing to volunteer additional hours with us.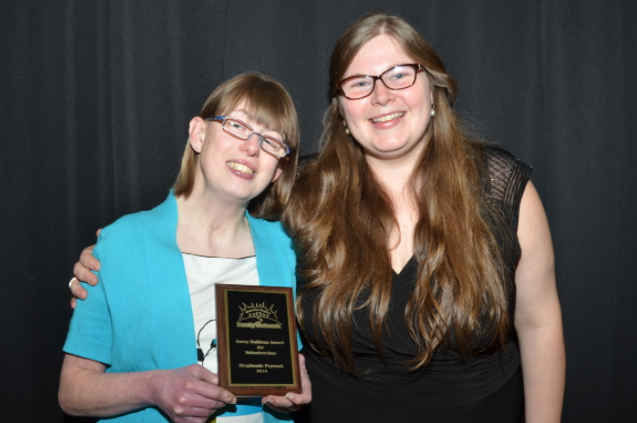 Steph was responsible for the team's filing, mail outs, and our whiteboard calendar. She also helped organize documents before meetings. Sometimes, she would join meetings too. Steph never shied away from being honest about how she felt about these meetings and would often express what everyone else had been thinking. During the pandemic Steph began contributing to our monthly newsletter, Family Pulse, with her writing Steph's Corner. She had recently written some of our favourites, including an article on ideas to spread kindness during World Kindness Day. In 2015, Steph was the recipient of the WRFN Volunteer Award.
Although Steph was a valued employee, her impact went so much further than her daily responsibilities at WRFN. She had the incredible gift of being able to uplift the team during our most difficult days. We looked forward to the days Steph would come into the office, patiently waiting for one of her infamous one liners or quick jokes. When she'd crack a smile, it was infectious. She liked to challenge us in a way that was lighthearted but direct. Steph would call you out on an outfit that was a tad too casual for the office and would always ask if you were truly ready for your meetings. She was honest, but always respectful.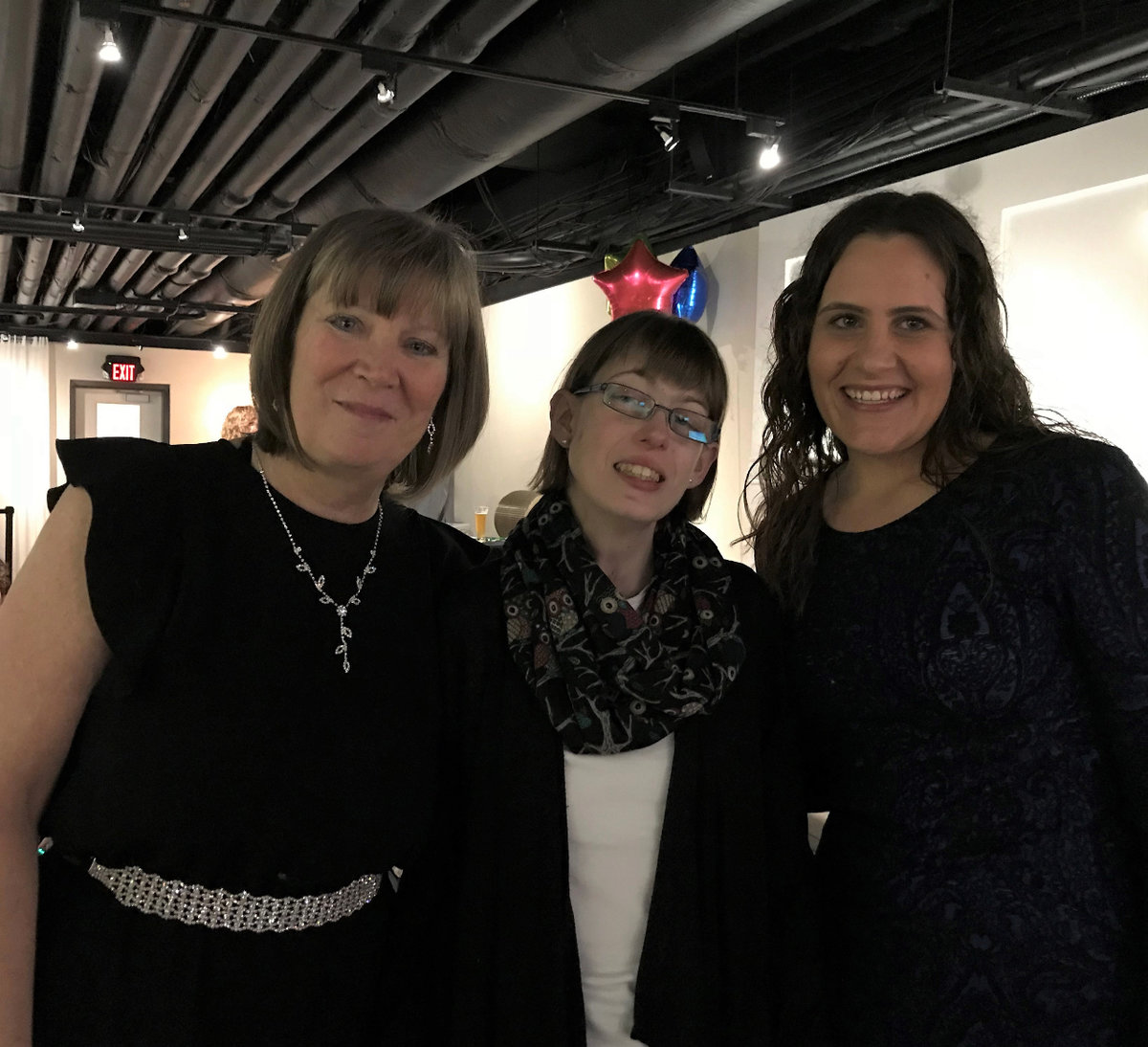 When Steph was graduating from high school, WRFN was invited to a celebration at her school. It was a gift to see Steph interacting with her peers and see the respect they had for her too. It was clear that the legacy and impact Steph had with the team at WRFN extended far beyond into her other areas of life. This was demonstrated clearly in 2013 when she was awarded the Oktoberfest Women of the Year Youth Award.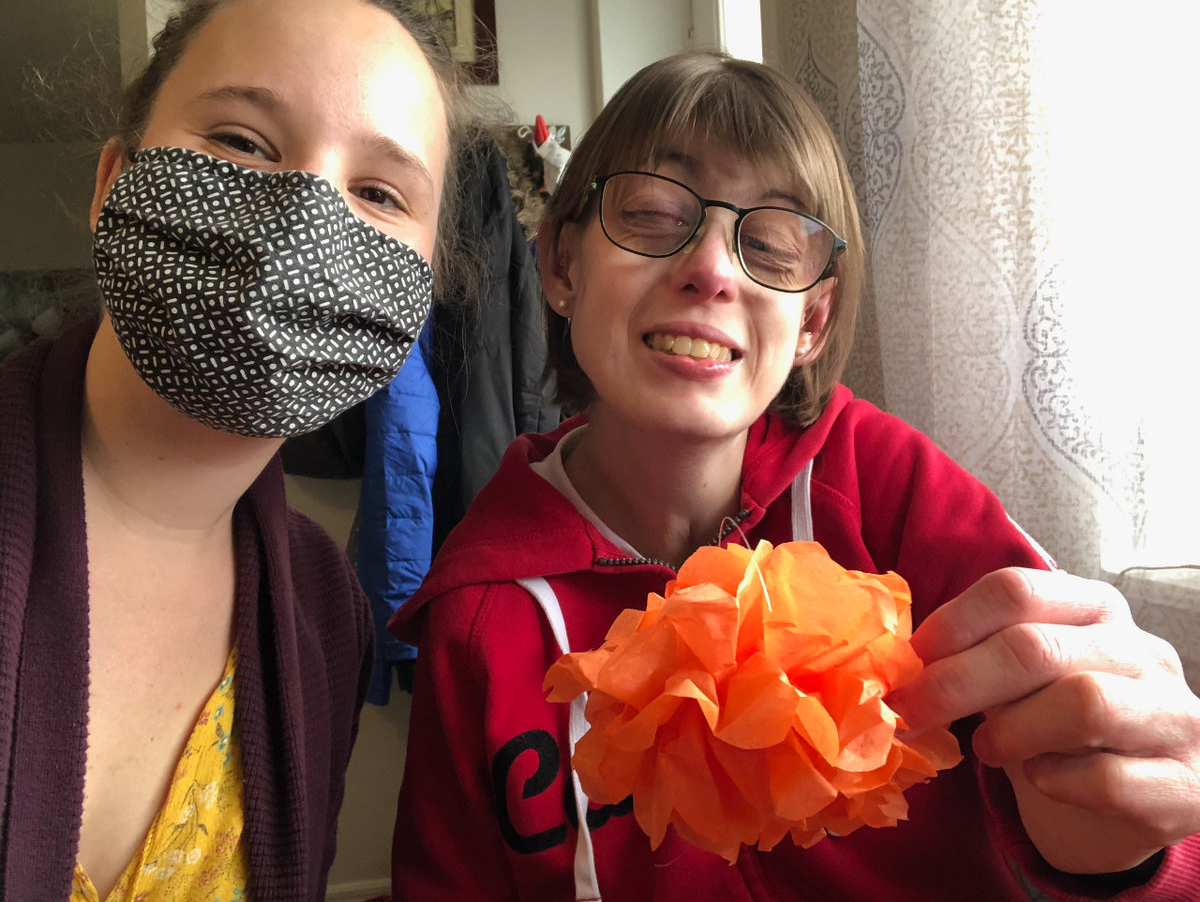 There are many things we could continue to say about Steph and her smile, sense of humour, and kindness. She was one of those people who had that 'thing' that is unique and hard to describe. Steph was Steph. She was more than a co-worker. She was a friend. Her approach to life and positive attitude will always have a profound impact on everything we do.

We will miss Steph and her adventurous spirit. She will always live on in our hearts and will forever be part of the WRFN team.