About WRFN

Vision
All individuals in our community with special needs, and their families, are empowered to make educated decisions about their lives.

Mission
To Educate, Connect, and Empower families and individuals with exceptionalities by providing the tools and support required to foster relationships, and make informed decisions regarding their daily life, education, and future.

Mandate
The Waterloo Region Family Network (WRFN) was founded by families for families with children with exceptionalities. Through a strong network of parents and an innovative community partnership model, we are the trusted voice of special needs families, offering lifelong support for families and individuals as they navigate the world of special needs. We continually strive to advocate for an accepting and understanding community in which we Educate, Connect and Empower families and individuals.
Waterloo Region Family Network Values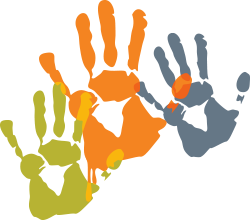 We educate parents so they are empowered to make decisions.

We provide intermediary programs and services that will help
children and their families to become fully engaged in our community.

We value the expertise and experience of parents.
My boys had great fun at the family day and now want to do a camp there next summer. They especially enjoyed the kayaking, s'mores and archery.
- WRFN Parent