About WRFN

Vision
An accepting and embracing community where all exceptional families feel connected, supported, heard and understood.

Mission
As a peer-developed and peer-driven network, WRFN is uniquely able to help exceptional families and individuals thrive. Through education and meaningful connections, we offer support in making informed decisions for now and through all life stages.

Mandate
WRFN fills a gap in Waterloo Region, by facilitating peer connections and sharing community resources. Through our innovative community partnership model and strong network, we support individuals both with and without a diagnosis, creating life-long impact.
Waterloo Region Family Network Values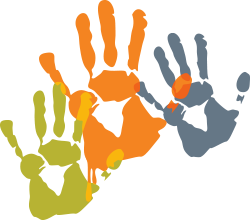 | | |
| --- | --- |
| | Experience • Built by families for families – We get it! |
| | Empowerment • Equipping families with tools to feel confident in decision making |
| | Respect • We support the unique choices of each individual family |
My boys had great fun at the family day and now want to do a camp there next summer. They especially enjoyed the kayaking, s'mores and archery.
- WRFN Parent