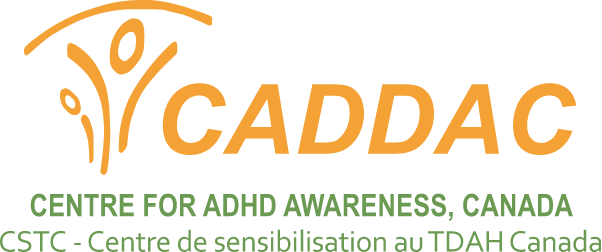 On Thursday, March 30th 2023, Heather McPherson, Member of Parliament for Edmonton-Strathcona, Alberta, tabled a Private Members' Bill C-329 - National Framework on Attention Deficit Hyperactivity Disorder Act in the House of Commons. The Bill asks for support of the 3 pillars of our White Paper - Creating Equitable Access to ADHD Care in Canada.
This is a huge step toward improving resources and care for Canadians affected by ADHD. Now, we need your help!
Please take 2 minutes of your time to write to your Federal MP at the button below and express the need for equitable access to ADHD care across Canada.
We'd love to know if you get a response from your Federal elected representative, or anyone copied on your email. Please forward any responses to communications@caddac.ca.
Thank you for your support and being an advocate for equitable access to ADHD treatment in Canada!
Right to ADHD Treatment: Federal Letter Writing Campaign
GET INVOLVED
Opportunities to get involved with our ADHD and Substance Use Support Groups
CADDAC is looking for Peer Support Facilitators for the ADHD and Substance Use Substance Use Support Groups. As people with lived experience with both ADHD and SUD, the Peer Support Facilitators will support group participants while also gaining meaningful employment experience and opportunities for personal development. Training provided. 
Please contact cristina.evans@caddac.ca for more information.To view the full role description, click the button below.
LEARN MORE
Summer Student: Policy Analyst
Dates: May 29, 2023 to August 18, 2023
Hours: 30 hrs per week
Deadline to apply: May 12th, 2023
We are currently seeking a Policy Analyst - summer student, to help research, analyze, and summarize data and information on a range of policy issues related to ADHD. The candidate will be responsible for understanding the ADHD landscape as well as the broader mental health and community care system, as well as preparing written communications and knowledge dissemination pieces that support the policy process.
Learn more and view the full job description by clicking here.
EVENTS
Monthly Support Groups
Join CADDAC's Adult ADHD Support Groups or our Parent Support Group, lead by CADDAC-trained facilitators, who are all adults with ADHD or parents and caregivers of children with ADHD.
Sessions will allow you to share your story or strategies with others who understand what it means to be an adult with ADHD, or what it means to be a parent or caregiver of a child (or children!) with ADHD.
Please note: An email will be sent a day before the session with the Zoom link.
Our 2023 conference is coming soon!
October 28th & 29th, 2023
Calgary, Alberta
Join the ADHD community in Calgary this October for CADDAC's 15th annual conference!
Stay tuned for more details.
ADHD STORIES
Why Does ADHD Still Not Get the Respect It Deserves? By Alison Brazier, Ph.D.
"Somehow, we continue to leave too much of the burden on the ADHD child rather than acknowledge the continued misunderstanding of ADHD, the deficiencies in the educational system, and the insufficient resources to support ADHD children and adolescents." 
In our latest blog, Alison outlines how the misunderstanding of ADHD in children and adolescents can impact individuals and their families.