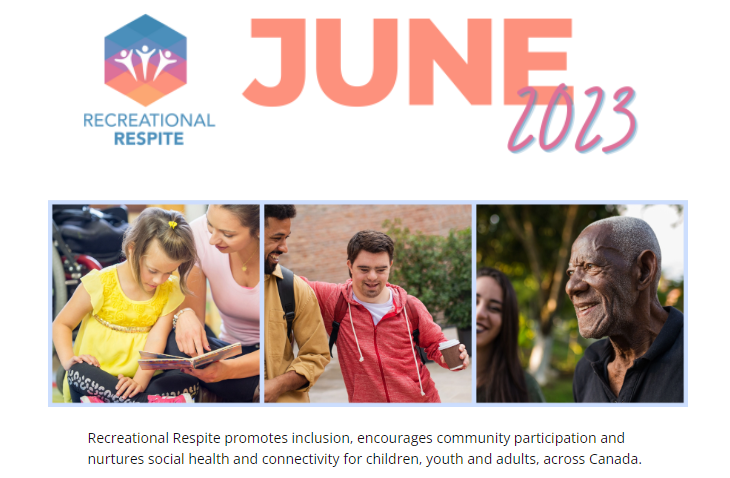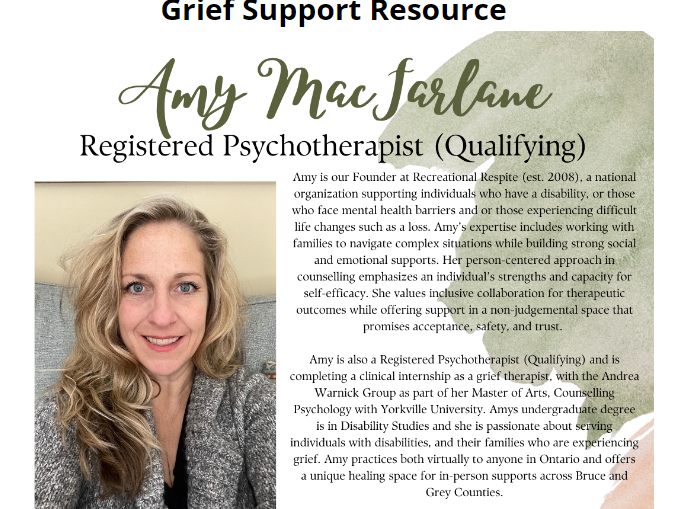 Young Adult (Ages 16+) Virtual Group Programs
Virtual group programs for young adults aim to provide independent skill mastery that cultivate and promote self-care, healthy relationships, leadership skills, and explore various topics that address transition and change. Each inclusive program creates opportunities to promote healthy avenues to independence and social health.
What's not to love about June? The days are longer and hotter, the flowers are in bloom, and Recreational Respite has a great line up of exciting and inclusive programs! We invite young adults to join us for outcome based programs which cultivate friendships, nurture interests and develop skills for success.
Cost: $20.00/program per participant.
FREE IN JUNE:
Dungeons and Dragons: Info Night (FREE)
Peer-to-Peer Night: Summer Memories (FREE)
All programs are run via Zoom and scheduled in Eastern Time.
Registration is required.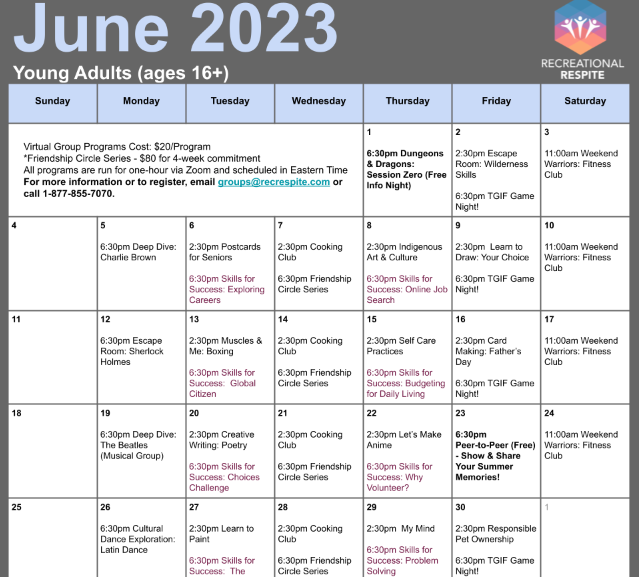 Click here for more information
A Gift for Grads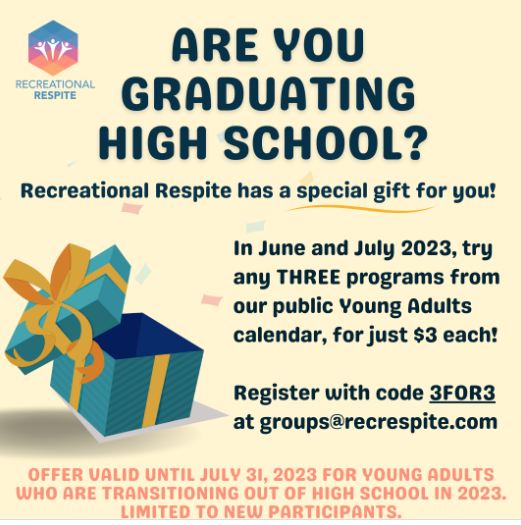 Email groups@recrespite.com for your graduation gift!
Ages 5 - 100+
One to One Respite Support
Recreational Respite professionals work one-to-one with children, youth, adults and older adults who have a disability, mental health, or face social isolation. Those we support may face barriers to participation, struggle with social relationships, connectivity, that effect opportunities for participation. Targeted goals are for positive mental health, emotional wellness, social health and connectivity.

Cost: $36.50 - $38.50/hour
Summer 2023: Offering one-to-one respite support at summer camps and community recreation programs.
Click here for more information