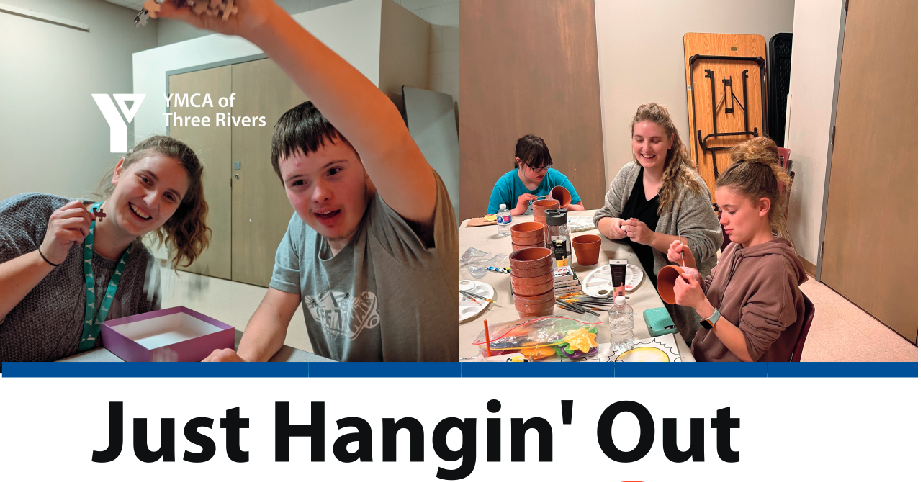 Just Hangin' Out (JHO) is a program by the YMCA of Three Rivers designed to provide a safe and inclusive place where youth ages 13-24 with varying abilities can interact with their peers, practice positive social skills, engage in recreation opportunities, participate in hands-on learning, and work on personal development. Through the school year, we provide a family style meal each week, as well as a recreational component and a planned activity to engage the youth and build on those social and life skills.  
 All events will run from 4:30pm-7:30pm and will include dinner. These events will be free of charge.
 Thursday July 20th (Cambridge YMCA) - Tie dye & chicken fingers/salad.
Tuesday July 25th (Guelph Donkey Sanctuary) - A trip to the Donkey Sanctuary & make your own sandwiches. More information on the Donkey Sanctuary is included below.
Thursday August 10th (Cambridge YMCA) - Water day & hotdogs/hamburgers. 
Tuesday August 15th (Guelph YMCA) - Sensory bottles & pizza party. 
Click here to sign up.  Please fill out the form so we know which events you plan on attending. There are only a certain number of participants that we can accommodate for, so please complete it as soon as possible.