Taking place on May 16 from 9:30 to 3 P. M. IN PERSON at The Family Centre (65 Hanson, Avenue, Kitchener) Pathways to Belonging is a full day of sharing, storytelling, activities and learning about the various paths and intersections a person with diverse identities, including disability, can explore for meaningful connection and contribution on their journey to belonging. The paths to belonging explored will include the various social roles a person has in their life (friend, uncle, neighbour, student etc.), the path to belonging through self-expression and empowerment, and the path to belonging through voice, choice, confidence and personal power.
JOIN US IF YOU……
Are a person with a diverse identity including a disability who wants to share more about what makes you feel like you belong and learn more about how to make others feel that way.
Are a parent, sibling or caregiver who wants to learn more about how you can support your loved one to experience belonging in the community.
A community member who wants to learn about the many opportunities for people with diverse identities including disabilities to find belonging. 
Are part of an organization that serves people with disabilities or wants to serve them more effectively.
The day includes a Community Resource Fair to access valuable information about local programs and services and speak directly with the providers. To participate in the Community Resource Fair ($50/table) purchase a Community Fair organization ticket at the link below.
People with disabilities also have the opportunity to showcase the gifts of their head, heart and hands. Display art, crafts, woodworking, book writing, photography or anything else you want to share!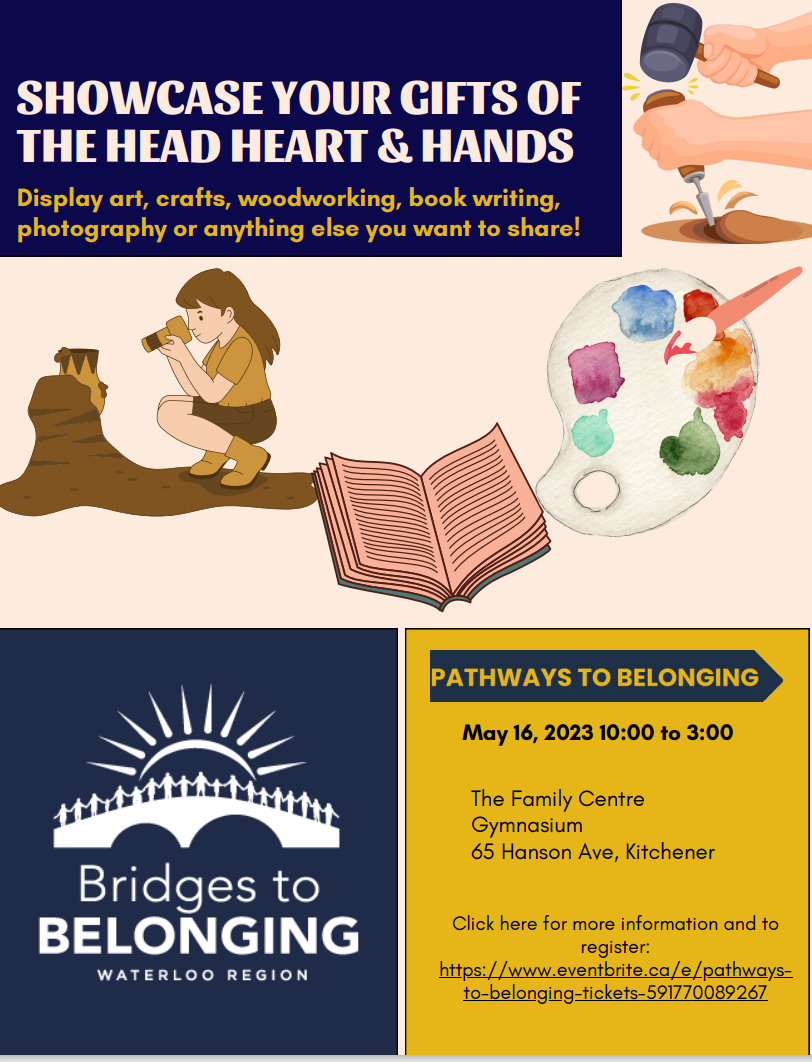 Click here to register and learn more. Please register by May 5, 2023.