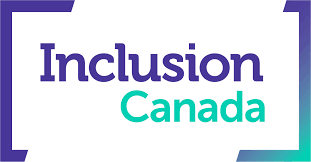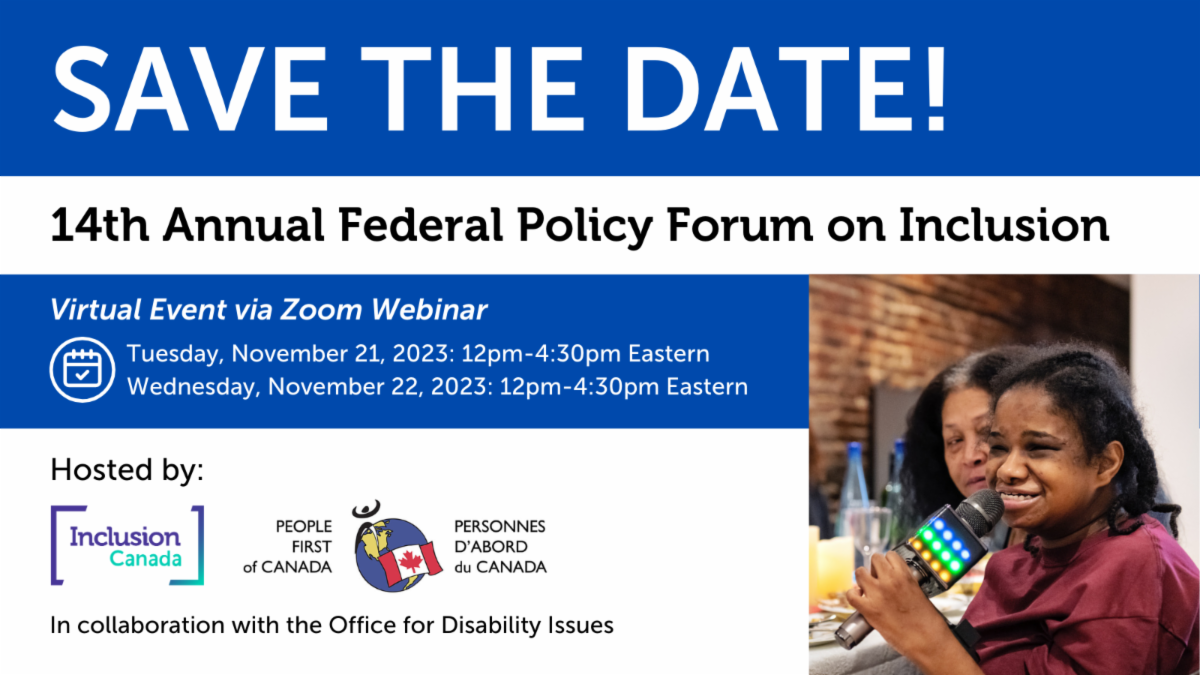 Join Inclusion Canada & People First of Canada at the 14th Annual Federal Policy Forum on Inclusion!
Please consider joining Inclusion Canada & People First of Canada at the 14th Annual Federal Policy Forum on Inclusion! This virtual event will occur on Tuesday, November 21 & Wednesday, November 22, from 12 pm-4:30pm EST.
Stay tuned to our newsletter and social media for details about this year's theme, how to register, and more!
Back to School - A Policy Framework for Inclusive Education
With a new school year in our sights, parents and teachers alike are turning their minds to back-to-school. Excitement, as well as anxiety, tops the list of emotions for many this time of year.
For many families and learners, inclusive education is a constant battle. Access to equitable and inclusive education remains a challenge across this country. Some provinces and territories have got some things right, while others continue to struggle to fully implement it.
Inclusive education is a human right. Article 24 of the United Nations Convention on the Rights of Persons with Disabilities (UNCRPD) guarantees a right to inclusive education for every person in Canada. While Article 24 of the CRPD and General Comment 4 spell out what countries like Canada need to do to comply with the Convention, they do not spell out how.
Inclusive Education Canada (IEC) has developed a new guide that provides a framework for law and policy to ensure compliance with the CRPD for a fully inclusive education system in Canada. These twelve critical elements can assist the effort to make inclusive education a reality in this country.
We invite you to read this report and share it with your elected officials, government, education administrators, and teachers.
Click here to read the report.
Inclusion Canada in Montréal
From August 25-27, Inclusion Canada hosted a Board and Federation Meeting meeting in Montréal, Quebec. The meetings brought together senior board leadership, local presidents and executive directors from across our Federation to discuss ongoing priorities, including inclusive employment, the Canada Disability Benefit, inclusive education, legal capacity, and medical assistance in dying.
Inclusion Canada in Action
·    On August 26-27, Inclusion Canada President Robin Acton and Executive Vice President Krista Carr chaired and led discussions for our federation meeting in Montreal. Staff assisted with the discussions by presenting to federation senior leadership on our current strategic priority work. Presentations included:
·    Executive Director, Legal & Public Affairs, Kurt Goddard, discussing our recent federal budget brief on the Canada Disability Benefit & and on developing a national strategy to advance legal capacity;
·    National Director of Ready, Willing and Able, Don Gallant, update on our current inclusive employment work;
·    Director of Community Justice & Health Equity, Natalia Hicks, update on easy-to-understand tools and recommendations to the federal government created through the Public Health Agency of Canada Project as well as on Medical Assistance in Dying;
·    Executive Vice President Krista Carr, & Project Officer Charlotte Pyke led a discussion on developing a national strategy for inclusive education;
·    Senior Communications Officer Marc Muschler, presented during a panel discussion on storytelling as a feature of our communications work. The panel was led by President Robin Acton and focused on movement building.
·    On August 29, Executive Director of Knowledge Mobilization and Transformation Jeff Ferguson, on behalf of Inclusion Canada, met with the United Nations Special Rapporteur on Contemporary Forms of Slavery, Mr. Tomoya Obokata, who is on countrywide visit. They discussed several areas with an emphasis placed on highlighting sheltered workshops as a contemporary form of slavery, particularly in the context of forced labour. Mr. Obokata will issue his observations in the coming months.