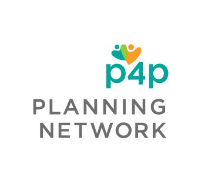 P4P in partnership with Kelly Casey is hosting our next Ten-week Virtual Program beginning Monday, September 25, 2023 from 6:30 - 8:30 pm. The program will run for 10 weeks each Monday from 6:30 - 8:30 pm.  The workshop will run each Monday evening for two hours, for ten weeks.  There will be a few weeks where you don't attend a class rather you spend time working with your assigned facilitator developing your housing plan.  
The cost for the workshop is $1,600.00 and is considered a Passport reimbursement expense.  
Join us for a unique program that will help you:
• Plan and create your housing vision for the future
• Explore various individualized housing & support models
• Learn about ways you can maximize financial resources
• Discover strategies to help reduce costs
• Identify goals and tasks to begin implementation of your plan
SERIES INCLUDES:
Group learning sessions and individual support of Independent Facilitator
–––––––––
Dedicated time with your Independent Facilitator between workshop sessions to support your planning process
–––––––––
Individual consultation with housing specialist Kelly Casey to optimize your plan
–––––––––
Preparation of your individualized housing plan complete with a budget
–––––––––
Meet with and learn from other families interested in individualized housing
–––––––––
If you would like to secure a spot in the fall session, we ask that you complete the form linked below and send a deposit of $250.00 to secure your spot.  
If you would like to learn more about the workshop we will also be hosting a series of information sessions on:
Tuesday, August 15, 2023 at 6:30 pm - REGISTER HERE
Tuesday, August 29, 2023 at 6:30 pm - REGISTER HERE