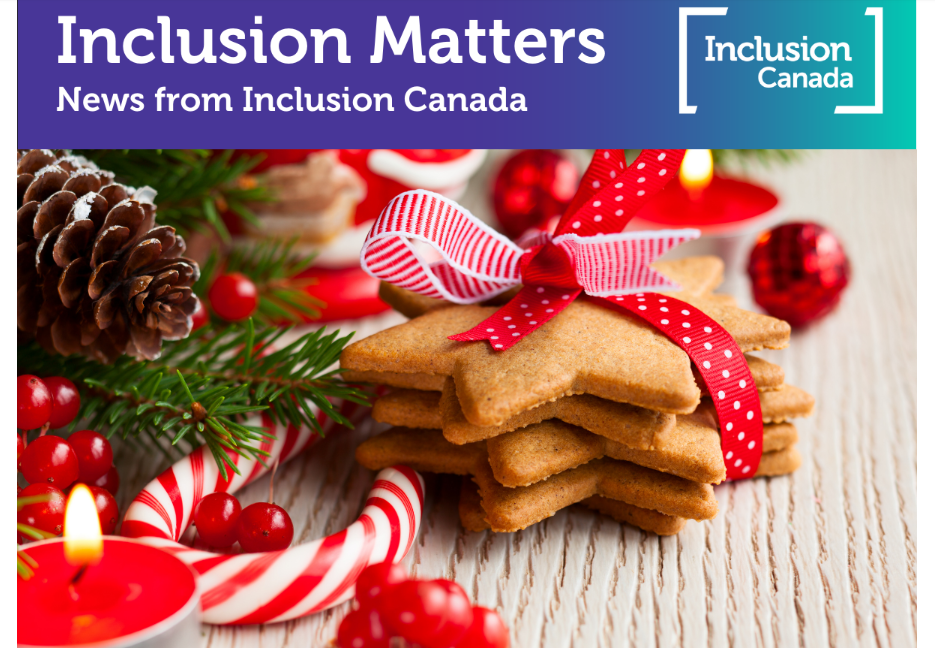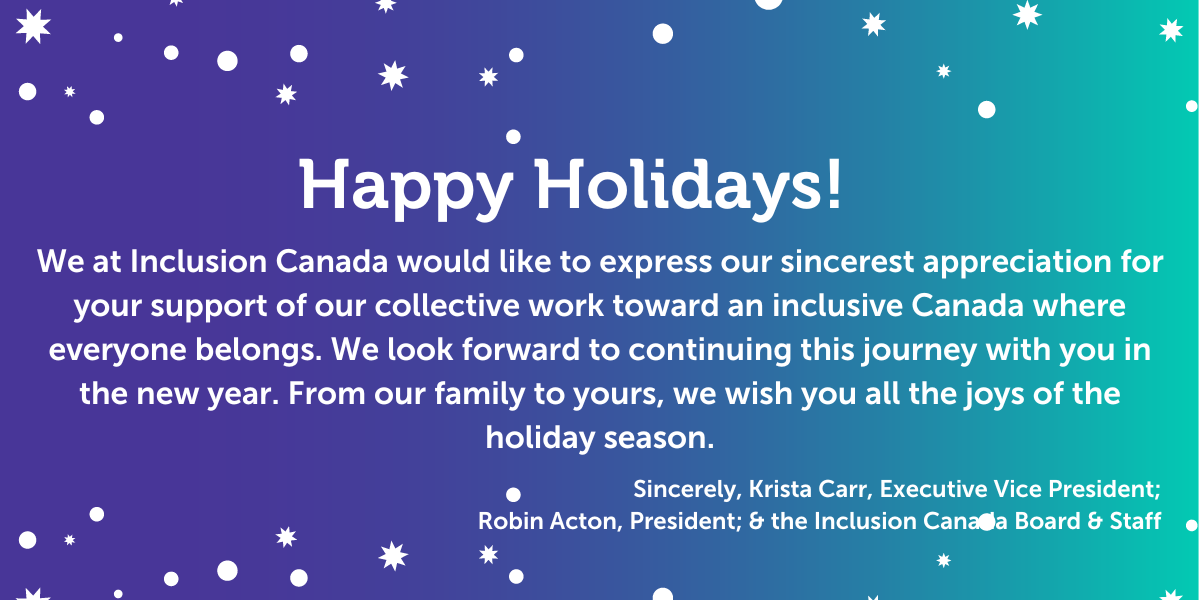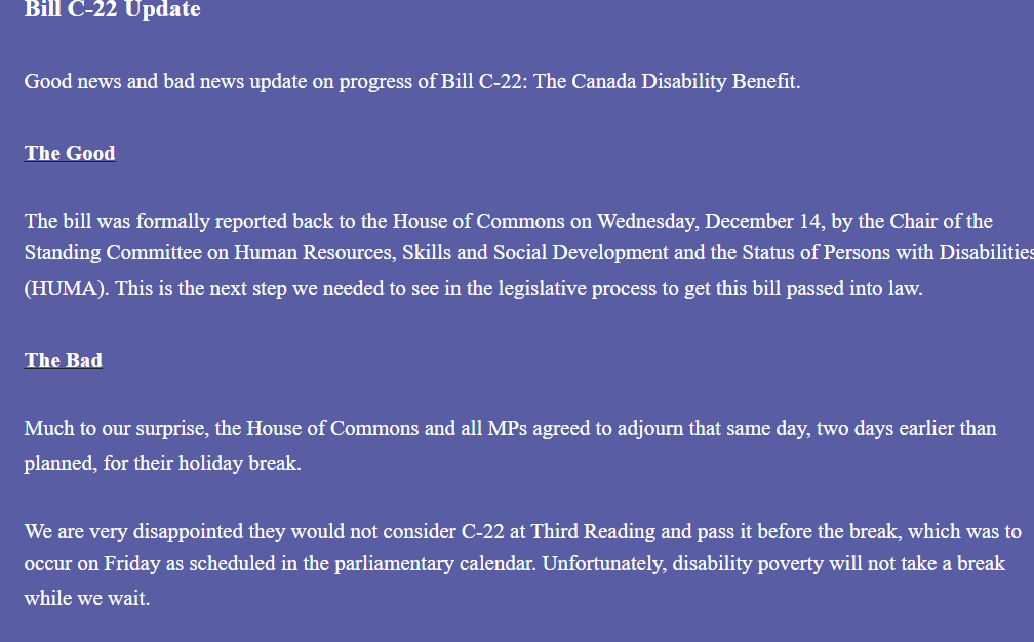 Press Release: Discriminatory Disaster: Inclusion Canada Calls for Repeal of MAiD for Mental Illness and C-7 
On December 15, Canada's Minister of Justice, David Lametti, announced his intention to seek a delay in the expansion of medical assistance in dying (MAiD) to people with mental illness, originally set to be implemented on March 17, 2023.
Inclusion Canada supports the government's decision to delay the legalization of MAiD for mental illness. However, more needs to be done to address the discriminatory nature of the law. We are calling for a full stop on the legalization of assisted-dying for mental illness and for the government to repeal Bill C-7, which made it legal for people with disabilities who are not terminally ill to be euthanized.
We'll keep you updated with our ongoing advocacy efforts to protect the lives of people with disabilities from Canada's euthanasia laws. We will once again be calling on everyone for your collective help to advocate strongly to have this legislation repealed.
Click here to read the press release. 
13th Annual Policy Forum for Inclusion, Recap now Available!
On November 28, Inclusion Canada and People First of Canada hosted the 13th Annual Federal Policy Forum for Inclusion. This year's theme was "Demanding Better: How the Disability Inclusion Action Plan (DIAP) could change the lives of people with an intellectual/developmental disability." The in-person forum included a series of panels featuring the lived experience of people with an intellectual disability and families, as well as research and policy expertise from both government and community.
If you were unable to attend the forum this year, we have published a blog post detailing the event.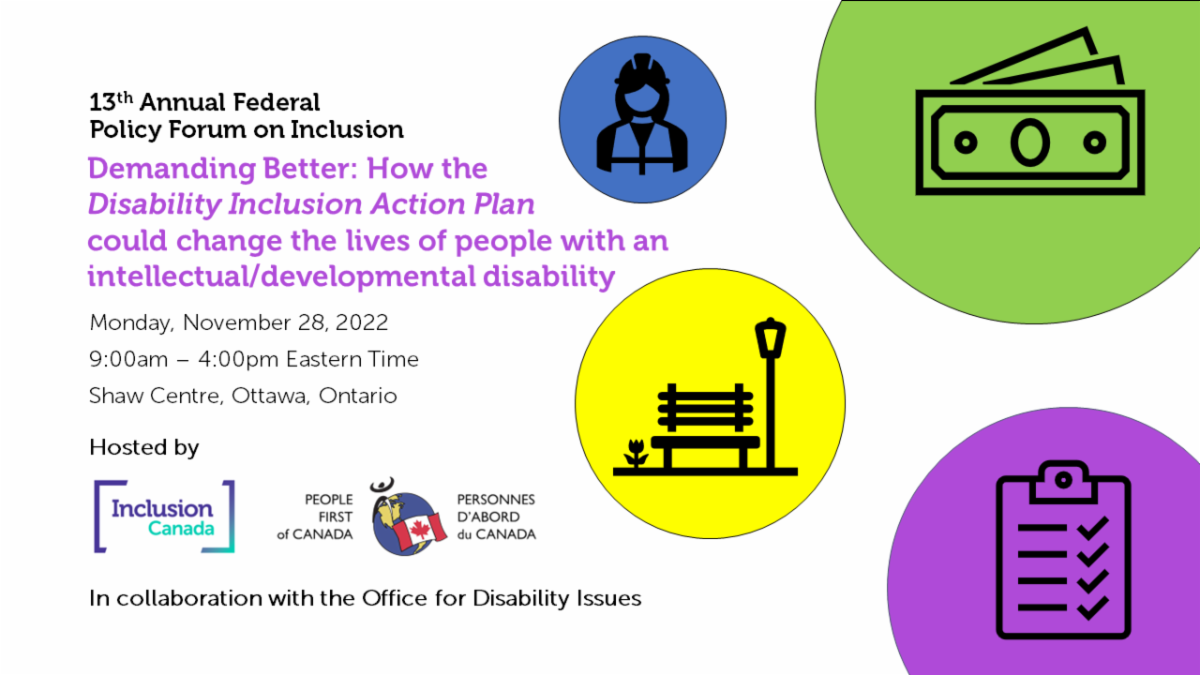 Welcome & Congratulations to our new Board Members!
On November 27 2022, Inclusion Canada hosted its 65th Annual General Meeting. We would like to extend our congratulations and a warm welcome to our newly elected board members! We thank all those who put their names forward for several positions. We look forward to the Board's guidance, expertise, and commitment to the movement for inclusion as we work to build an inclusive Canada for people with an intellectual disability and their families.
See the full list of Inclusion Canada's Board of Directors here. 
Inclusion Canada 2021-2022 - Our Year in Review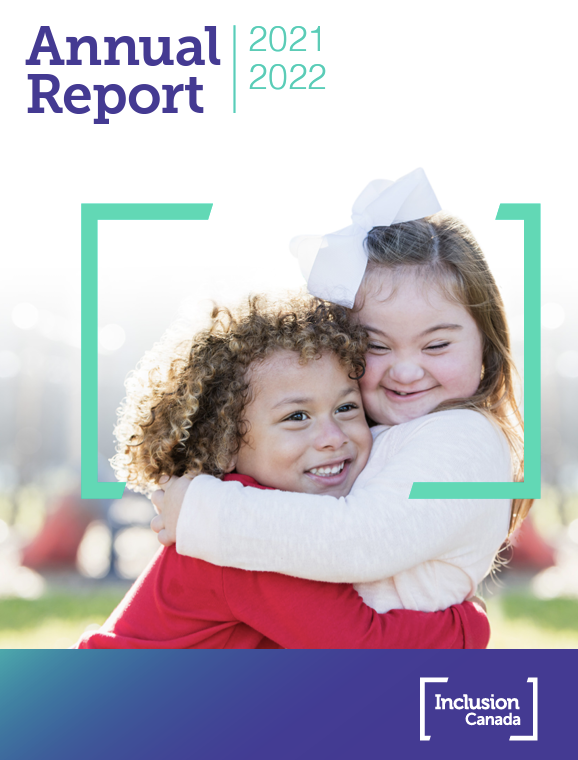 Our recently released annual report provides a detailed summary of who we are, what we do, and the work that we have accomplished in our priority areas over the last year. We invite you to review the report and join us in celebrating our work in building an inclusive Canada for people with an intellectual disability and their families.
The report is now available as an accessible pdf on our website. The document is available in both French and English for viewing and download.

Inclusion Canada in Action
·    On November 24, 2022, members of the Ready, Willing and Able (RWA) team met in Ottawa for a 1-day training event. This was followed by a meeting of the RWA Delivery Partners comprised of representatives from both Inclusion Canada and the Autism Alliance of Canada. These events enabled a discussion of the accomplishments achieved and lessons learned during Phase 2 of RWA.
·    By the end of October 2022, RWA has conducted outreach to more than 15,000 employers, actively engaged more than 9,600 employers, and generated nearly 3,700 employment outcomes.
·    On November 26, 2022 Inclusion Canada hosted an all-day in-person session in Ottawa, ON with members of the federation, Presidents/CEOs/Executive Directors of our provincial and territorial member associations. The day was focused on federal updates and strategic planning
·    Inclusion Canada senior staff met with Chief Accessibility Officer Stephanie Cadieux to discuss priority issues for people with intellectual disabilities and their families, including access to inclusive & affordable housing and income security.
·    Tara Levandier, Executive Director, Operations & Social Impact has been appointed to Via Rail's Universal Accessibility Advisory Committee. The Committee assists VIA Rail in the review of best practices for inclusion and helps VIA Rail identify, remove, and prevent obstacles to barrier-free travel. 
New Benefits/Benefit Top-ups for People with Disabilities
One-time Housing Top-Up Benefit
For many people in Canada, it is increasingly challenging to find safe and affordable housing. The Governments new one-time top-up to the Canada Housing Benefit aims to help low-income renters with a one-time tax-free payment of $500. You may be eligible if one:
·    Was born on or before December 1, 2007
·    Has a family net income for 2021 of $35,000 or less for families, or $20,000 or less for individuals
·    Is a resident of Canada for tax purposes in 2022 and principal residence is situated in Canada on December 1, 2022
·    Paid at least 30 per cent of family net income, based on their 2021 income tax return, on rent in the 2022 calendar year for principal residence in Canada
Applications are open until Friday, March 31, 2023.
We will be sending out more detailed information soon, but in the meantime click here for more information and to find out if you're eligible.
Canada Dental Benefit
Dental care is an important part of our health, but many can't afford it. The Government of Canada's new Canada Dental Benefit is available for families who:
·    Have children under 12
·    Have a net income of less than $90,000
·    Do not have access to private dental insurance
·    Have, or will have, out of pocket dental care expenses.
This new benefit is available now and allows families to receive up-front, direct payments of up to $650 per year, per child, for two years for dental care services. Applications are now open.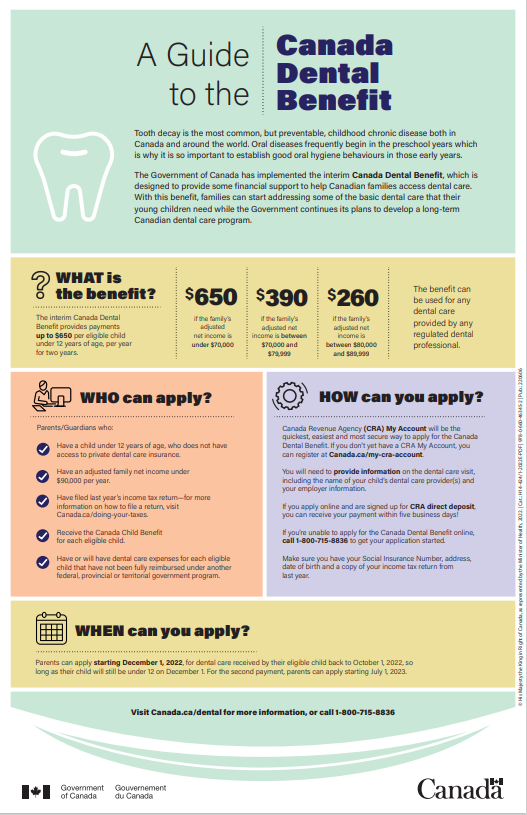 We will be sending out more detailed information on the Canada Dental Benefit soon, but in the meantime, you can find more information here.
New Brunswick Makes History with Supported Decision-Making and Representation Act
New Brunswick is now one of the few jurisdictions in the world to provide a court-recognized "supported decision-making" alternative to guardianship. Inclusion Canada and Inclusion New Brunswick are celebrating the passage of a historic new law, the Supported Decision-Making and Representation Act, which received Royal Assent today.
This transformative law will empower people with intellectual disabilities to make their own decisions through supported decision making. We acknowledge the support of the Government of New Brunswick for taking the bold step and making this important change happen. 
Read the full press release here.