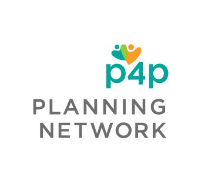 Message from Jeff Dobbin, P4P's Retiring Executive Director
It is my privilege to introduce Jill Teeple, who is joining Partners for Planning, as the next Executive Director.
As a financial advisor with BMO Nesbitt Burns for over 15 years, Jill has spent her career specializing in financial planning for families who have a child with a disability. Jill brings a wealth of knowledge and expertise as well as great passion to her new role at P4P. Jill is excited to lead P4P and to continue our work in supporting families who have a child with a disability to live a good life and secure future. If you would like to reach out to Jill, her new email is jteeple@p4p.ca. I know she would be thrilled to hear from you.
I'm leaving the role of Executive Director with mixed feelings. I have thoroughly enjoyed my time as P4P's Executive Director. While I'm excited to begin a new chapter, I will miss the talented creative team at P4P. Their personal commitment and passion for developing resources and solutions that benefit families all across Ontario has been inspiring. I'm grateful to the many families and professionals who've shared their wisdom, the many Directors who have stepped up to join our Board over the years, and the many partner organizations and family networks who have so graciously championed the Planning Network.
Years ago, we developed a campaign that asked families the question: "What if you could help your child with a disability create their best possible life?"
We know first hand how complex a question this is. However, if over the last 15 years, we have helped you to achieve this in any way - we're thankful.
I would like to wish each and every one of you all the best as you continue to help your family member create their best possible life.
Thank you,
Jeff Dobbin