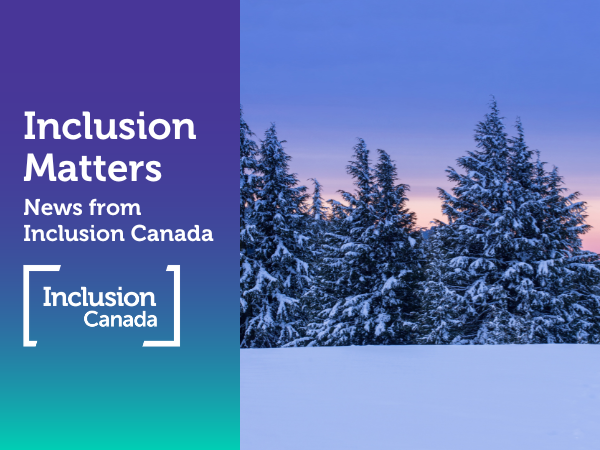 January 2023
Bill C-22 Update - Let's Get this Done!
The House of Commons returns on January 30th and will sit until February 17th before it takes it's scheduled winter break. With such a small window, it is important that we advocate for Bill C-22 to be the first order of business when Parliament returns.
Your continued support has helped us get to the stage we are at now, and we need your help in a final push to help the bill get through the final stage in the House of Commons and off to the Senate.
There's still work to do, and we still need your help!
We have created an updated letter for you to send. Join us in asking our MP's to prioritize and fast-track the bill for Third Reading as the first order of business when the House of Commons returns this Monday, January 30th.
February is Inclusive Education Month!
Did you know that February is Inclusive Education Month? Every February, our Federation celebrates and explores the importance of inclusive education for people with an intellectual disability and their families.
We'll be joining Inclusive Education Canada in featuring content about inclusive education throughout February, including a webinar featuring inclusive education experts, parents, and more. Tune into our social media, newsletters, and websites as we discuss the importance of building inclusive classrooms across the country!
Click here to visit the website.