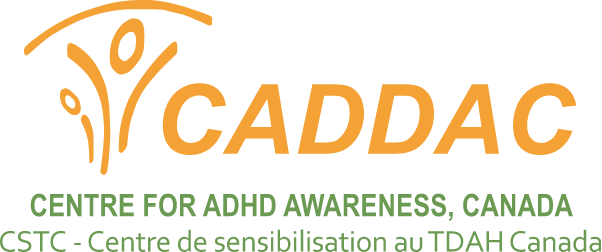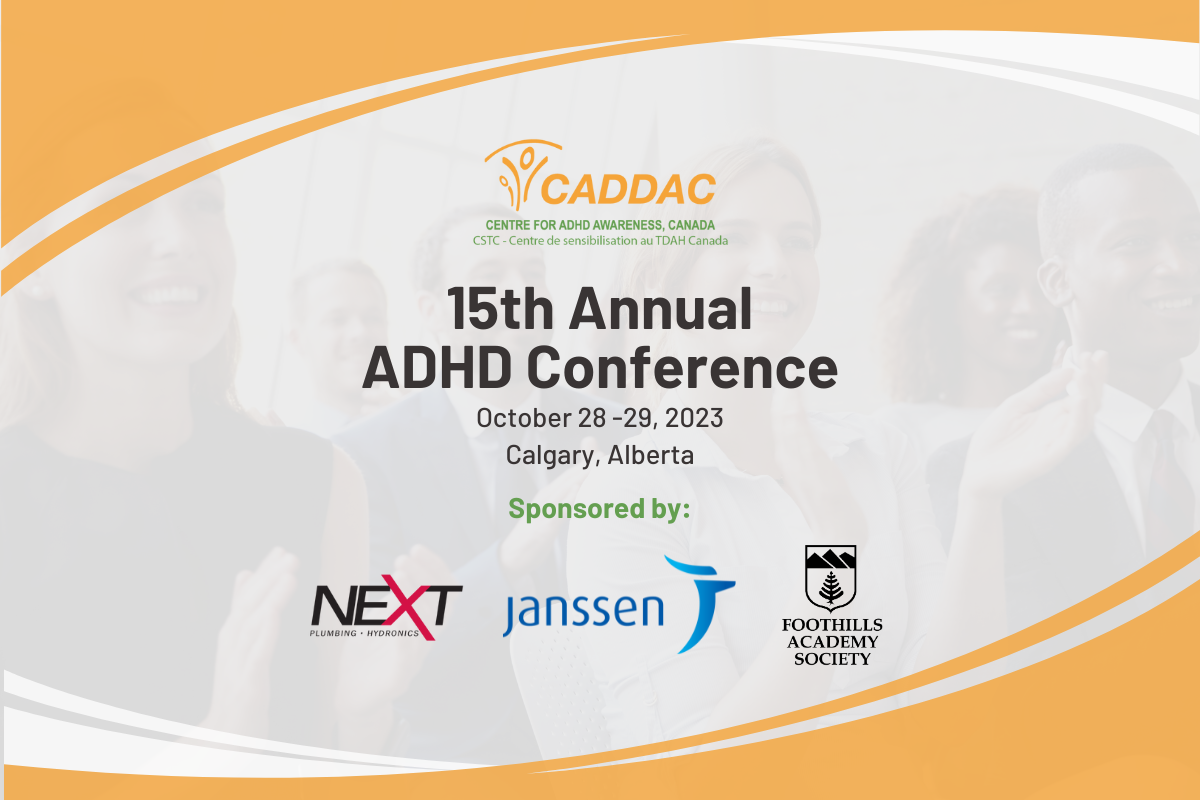 CADDAC's ADHD Conference provides information for adults with ADHD, parents and/or caregivers of children with ADHD, as well as educators and allied health professionals.
For full details and to purchase tickets, click here
Sheena's Story
Have you ever felt like you're only hearing half of the story, like you're disconnected from the world around you? Sheena certainly knows that feeling all too well.
Throughout her educational journey, Sheena grappled with this disconnection, as if she were only experiencing half the soundtrack of life. Little did she know, her struggles were rooted in undiagnosed ADHD – a common reality for many.
Click here to listen to Sheena's Story
ADDAC Events
ADHD Support Groups
Adult ADHD and Parent Support Groups
September 2023 - June 2024
CADDAC is excited to announce that our ADHD Support groups for both Adult and Parents are now back in session! In addition, we are excited to introduce a NEW Western Time zone Parent Support Group.If you have participated in our ADHD Support Groups in the past, remember to re-register!
To learn more and register for any of our upcoming Adult ADHD and Parent Support Groups, click here.
Peer Facilitators Needed: ADHD Support Groups
CADDAC is looking for volunteer facilitators for our Adult ADHD Support Groups, Parent Support Groups and ADHD and Substance Use Disorder: Peer-Led Support Groups. If you would like to bring your lived experience as an adult with ADHD to support others with similar experiences, and can reliably commit to leading a series of Support Groups from September 2023 to June 2024, this may be a great opportunity for you! Please apply by Monday, September 25th.
To learn more and for information on how to apply, click the buttons below.
Apply: ADHD Support Group Facilitator
Apply: ADHD & Substance Use Disorder Facilitator
Understanding Adult ADHD
November 2nd - 23rd, 2023
ADHD impacts all areas of life, and understanding is a pivotal starting point for moving forward. This new 4-week program is designed for adults who are newly diagnosed with ADHD and are embarking on a personal journey of self-discovery. Join us to unravel the complexities of Adult ADHD in an interactive, supportive, and collaborative environment.
Click here to learn more and register.
Coaches needed for our Youth ADHD Group Coaching Program
We are looking for 1 to 2 ADHD Coaches to deliver our Youth ADHD Coaching Program (16yr-24yrs) in 2024. Our program is grounded in Positive Psychology and aims to help youth develop a toolkit of skills and behaviors that will set them up for success! The program is 8 weeks in length, for a total of 8.5 hours of Coaching. The sessions are between 60-90 mins and delivered during the evenings. Please apply by Monday, September 25th.
For full skill requirements and information on how to apply, click here.