Our needs assessment survey was under attack by bots when it was first released so the researchers have instituted some new security measures and it is once again live! If you were unable to take the survey before, please try again now.
This is a collaboration with Wilfrid Laurier University and ACCKWA to learn more about the needs of 2SLGBTQIA+ people in Waterloo Region!
We are hoping for 1000 responses. Please take the survey and help spread the word!
The data we gather will help Spectrum and other organizations better understand the needs in our community and then advocate for funding to work to meet them!
Take the survey here (note the password is welcome2023)
Community Calendar
Click here to check out the Rainbow Community Calendar where you'll find details on SPECTRUM's groups and events. This is also your clearinghouse of 2SLGBTQIA+ events in Waterloo Region. 
Rainbow Film Club
This month's Rainbow Film Club is "Some Like it Hot" -- A hysterical ride of mistaken identities & romantic escapades! Join Joe (Tony Curtis) & Jerry (Jack Lemmon), posing as women in an all-female band, as they encounter love, laughs, and Marilyn Monroe in the timeless classic, 'Some Like It Hot'.
Join us with Queer Night Out at Apollo Cinema on September 19th at 6:45pm. Click here to get your tickets.
Note, Films screened as part of the Rainbow Film Club are drawn from suggestions from community members/online lists of "notable classic queer films." Many films may contain outdated & problematic language or themes that can be disturbing to some audience members. We encourage those considering attending film screenings to conduct their own independent research.
Librarian's Corner
Hello! Welcome to the librarian's corner where we highlight new books generously donated and featured books in our collection.
Set in 1990s India, The Sea Elephants by Shastri Akella is a coming-of-age story of Shagun who joins a theatre troupe and discovered how to celebrate love; both of himself and others. Touching on topics of father-child relationships, culture, and hard-won love, this dark and harrowing story will be hard to put down.
From award winning author, Patrick Ness, come More than This. A tale of a boy who dies, and then is not dead, who now must come to understand what has happened to him in a dystopian future.
Ace Voices by Eris Young speaks about the Ace community in their own words by drawing upon a wide range of interviews from people across the Ace spectrum. Learn about what its like to be Ace, and how that intersects with gender, sexual orientation, and life in general.
The Art of Drag explores the ins and out of Drag culture and Drag history. Before RuPaul's Drag Race there was a long and fascinating history of drag. Come check it out in this book!
Lastly, be sure to check out Rescue Me by Michelle L. Teichman. This steamy romance between an undercover RCMP officer and the informant she is tasked with gaining information from. Will she gain the informant's trust? Does she dare cross the line to get what she needs? Find out!
Thank you again to all the generous donors to the Lending Library! Our collection is only as amazing as it is because of you!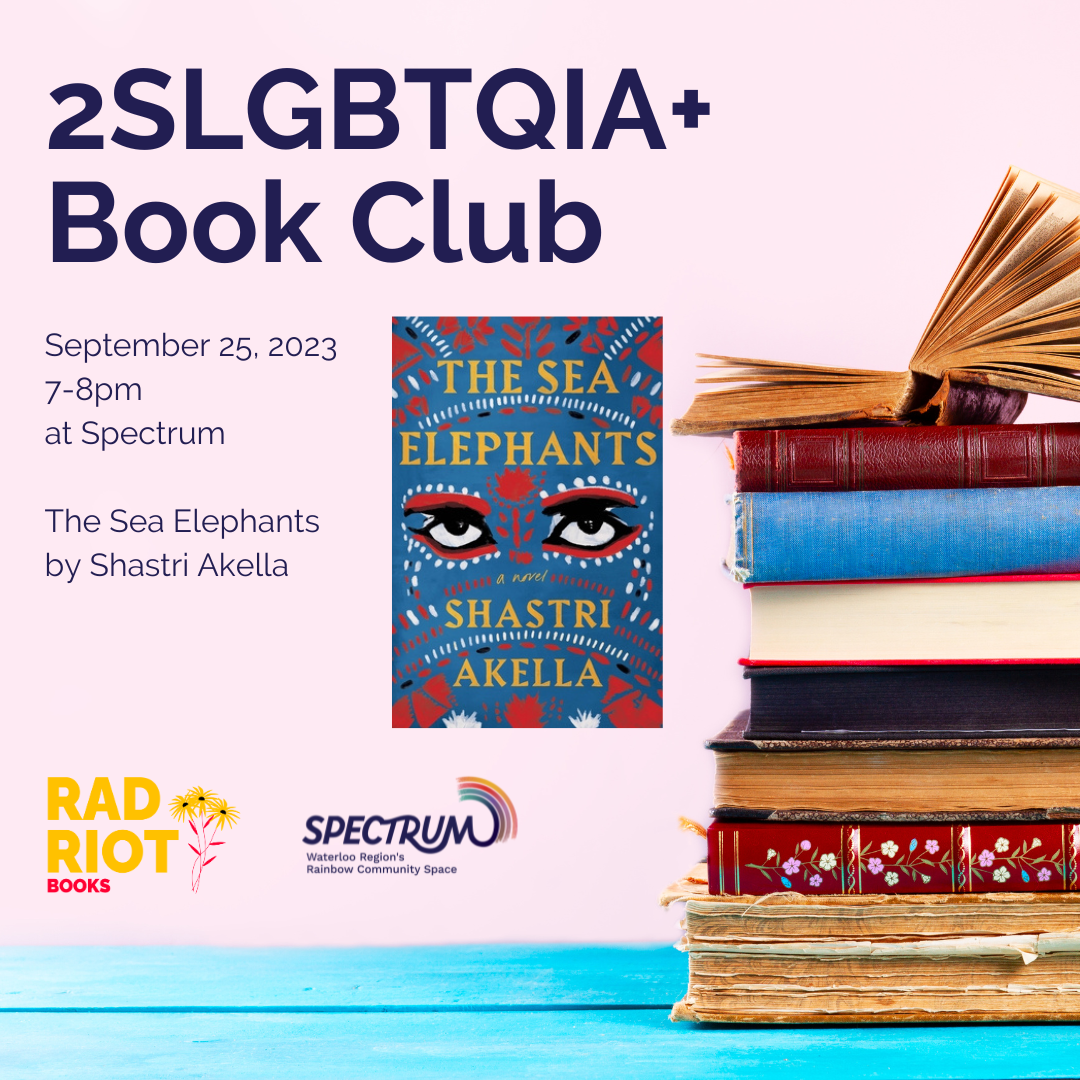 Diversity Training
On September 28 at 10am we're offering a virtual Rainbow Diversity Training 301 workshop. This is a great opportunity for individuals to receive this training and there are a limited number of free spots available!
In 301, we discuss 2SLGBTQIA+ history in Canada, systems of oppression including patriarchy and colonialism, and strategies for positive space-making.