Centre for ADHD Awareness, Canada has shared their latest newsletter. In the issue you will find information about the following:
10th Annual ADHD Conference
A focus on distraction: A closer look at adult ADHD
What ADHD kids can teach us about screen addiction
When Your Child with ADHD Has More Than One Diagnosis
| | |
| --- | --- |
| | Waterloo Region Family Network at 3:06 PM |
The A-Team is primarily run by individuals with Aspergers Syndrome, for individuals with Asperger's Syndrome, with some assistance from Waterloo Region Family Network. The goal is to create a safe and welcoming environment to meet fellow adults with Asperger's Syndrome [or ASD – level 1], discuss topics of interest, share experiences, and embrace our neurological diversity.
You can find out what's happening at A-Team in their July 2018 Newsletter.
| | |
| --- | --- |
| | Waterloo Region Family Network at 12:36 PM |
Kitchener Downtown Community Health Centre is currently recruiting a Volunteer Services Assistant.
As a member of the Volunteer Services team you will be responsible for providing a wide range of administrative and volunteer supports to the organization. KDCHC currently has over 240 volunteers working in over 30 program areas. You will work with a skilled group of staff including the Coordinator of Volunteer Services, the Executive Director, Client Services Assistants, Diabetes Educators, Primary Care, Community Development and Health Promotion professionals.
Application Deadline: July 18, 2018.
A full job description can be found here.
| | |
| --- | --- |
| | Waterloo Region Family Network at 12:19 PM |
Please see the following message sent by Family Alliance Ontario:
Dear Members, Affiliates, Survivors, Families:
As you may know, Family Alliance Ontario has a project that will provide the opportunity for survivors to tell their stories about their life in one of the institutions run by the province.  The stories relayed through whatever format works best for the person will help to build a travelling exhibit so that the information can be passed to many people throughout Ontario.  It is a large project and while it has taken a while to get it up and running, we are excited about what we have been learning so far. 
As this project is a living legacy, we wanted to create a crest that will be available to participants in our project.  As this is the People's History we want the crest/logo to be designed by you.  We are looking at a 3" round crest with a maximum of 3 colours depicting what this project means to you, the survivors, and/or the people of Ontario.  
In order to help us understand your design more fully, please provide your thoughts along with your design. 
Please submit any ideas / designs to the Steering Committee through the Project 
email learnfrompeopleshistory@gmail.com by July 27th.  This is your opportunity to get involved with this amazing and important project.  To learn more about the project, check out this page on the Family Alliance Ontario website.  http://family-alliance.com/the-peoples-history.html.  
I am looking forward to seeing many wonderful designs. 
Joyce Balaz,
Steering Committee Chair
The People's History Project
| | |
| --- | --- |
| | Waterloo Region Family Network at 12:02 PM |
Family & Children's Services of the Waterloo Region currently has a permanent full-time position of Family Centre Manager for their vibrant Family Centre at 65 Hanson Ave., Kitchener ON.
General Manager of the Family Centre is responsible for fostering a welcoming space and culture that is inclusive and provides a sense of belonging for families and children, reducing the marginalization and isolation often experienced by families. This position will be responsible for managing day-to-day operations of the Family Centre, leading in-house projects, and sustaining an intentional community of interest, where service partners, community groups and organizations, collaborate around a common interest in building the strengths, resilience, and wellbeing of children and families in our community. The position will also be responsible for developing a business model for the Family Centre utilizing a social enterprise vision.
The Family Centre Manager plays a big part in coordination of the Resilience Project, assisting the Program Manger with overall program management, maintaining and monitoring project schedule and budget, supervising the project admin staff and acting as main point of communication on project related initiatives, meetings and activities. 
Click here to see the full job posting for Family Centre Manager.  
The deadline for this posting is July 12th at 4pm.
| | |
| --- | --- |
| | Waterloo Region Family Network at 2:59 PM |
Community of Hearts Lifelong Learning Centre fosters independence by providing a safe, secure and stimulating learning environment for adults with developmental exceptionalities while enhancing the participants' social, emotional, physical and cognitive development by building confidence and promoting self-reliance.
Read their July 2018 Newsletter to learn about the following:
Watch Community of Hearts' Promo Video!
Summer Life Skills Programs 
Independent Hearts Session #2 
What's Happening At The Lifelong Learning Centre?
| | |
| --- | --- |
| | Waterloo Region Family Network at 12:22 PM |
Welcome to July!

With the summer upon us we thought it would be a good idea to focus this issue of Family Pulse on the benefits of outdoor pay. While getting outside can come with a set of logistical problems, the benefits for everyone are well worth the effort! As always, there is also lots of opportunities and programs to check out at WRFN and within our community!
Read the Family Pulse online.
Download a PDF copy.
| | |
| --- | --- |
| | Waterloo Region Family Network at 2:12 PM |
Please join us on Sunday, September 23rd between 2-5pm at Camp Ki-Wa-Y (3738 Hessen Strasse, St. Clements) for our annual Camp Day!
Enjoy camp activities for the whole family while connecting with others. Bring your appetite because we will be roasting s'mores on the fire and having a barbeque! Everyone is welcome!
Event Schedule
2-4pm - Camp activities:
Canoeing (please note that the only access to the canoes is by stairs due to environmental barriers)
Hiking
Rock Climbing
High Ropes
Archery
Camp Fire & S'mores
4:15-5pm - Barbeque
Please register in advance by contacting Krista McCann at krista.mccann@wrfn.info  or 519-886-9150 ext. 2. Please indicate the number of people attending, their names and if anyone has dietary restrictions.
| | |
| --- | --- |
| | Waterloo Region Family Network at 11:24 AM |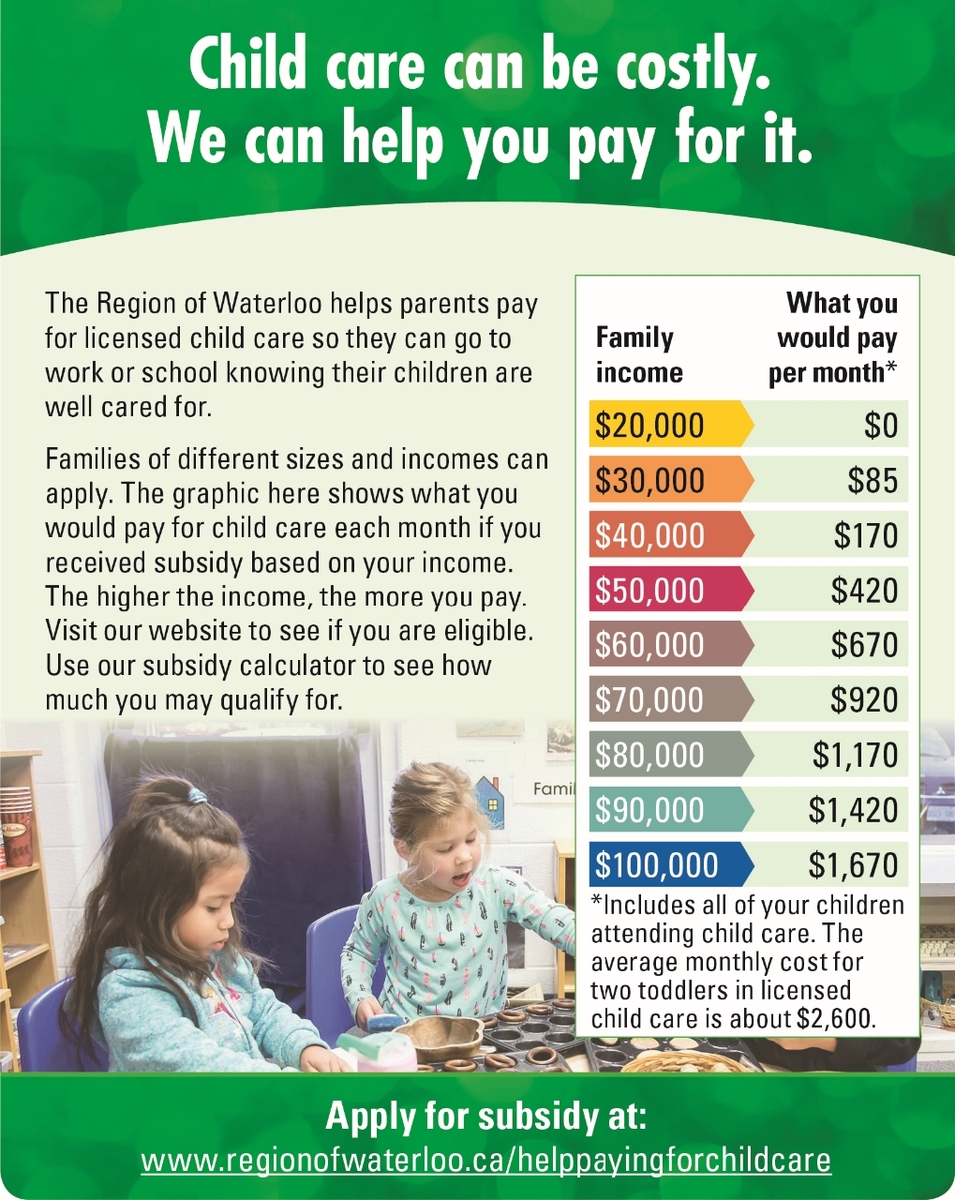 | | |
| --- | --- |
| | Waterloo Region Family Network at 3:37 PM |
Front Door offers walk-in counselling services at three locations in Cambridge and Kitchener and single counselling and consultation sessions by appointment three days a week at four township locations.
Walk-In is for you if you are:
a teen
a parent of a child under 18 years old
a young person under the age of 12 with your parents' consent
a young person 12 or older (you can attend with an adult if you wish)
Throughout the summer walk-in will be OPEN on all:
Tuesday: 12pm – 6:30pm at Lutherwood, 35 Dickson St, Cambridge
Wednesday: 12pm – 6:30pm at Front Door, 1770 King Street E., Kitchener
Thursday: 9am – 3:30pm at Langs, 1145 Concession Rd., Cambridge
and the following Saturdays: 9:00 - 3:30pm at 1770 King St. E. Kitchener:
July 7
July 14
July 28
August 11
August 25
Front Door Township Service will also be available throughout the summer.
Please call (519) 749-2932 to book an appointment.
Mondays: North Dumfries Community Health Centre, Ayr
Tuesdays: Wellesley Township Community Health Centre, Wellesley
Thursdays: Interfaith Community Counselling Centre, New Hamburg
Thursdays: Woolwich Counselling Centre, Elmira
| | |
| --- | --- |
| | Waterloo Region Family Network at 3:28 PM |
Contributors
Latest Posts
Archive
Tags
Everything
WRFN Newsletter
Newsletter
Research
Resources
Programs
SEAC
Adults
Children
Youth
Job Posting
Support
Autism
Survey
Camp
ADHD
FASD
Workshops
Counselling